Petra and Wadi Rum 2 Day Tour - From Tel Aviv
Two day tour to Petra From Tel Aviv including meals and full transports.Visit amazing Petra together with the fascinating desert of Wadi Rum.
Printed or Mobile Voucher
Immediate Confirmation
Live Guide
Pick-up Service
Secure Payments

This Petra and Wadi Rum tour, covers the most famous attractions.
Among other monuments you will see are the Street of Facades, the Royal Tombs, and Pharaoh's Castle.

Visit all the major sites and ruins on the route, and then to a local authentic restaurant to enjoy a delicious lunch.
We drive to the protectorate of Wadi Rum a sprawling desert landscape that impresses you at every turn.
Explore the desert by jeep, camp out in the sands, hike or climb the mountains, or take a camel or horse trek.
There are canyons and cliffs, sand dunes, and ancient rock glyphs.
Our memorable tour comes to end with a border crossing in Aqaba and transport from the border back to Tel Aviv

This Trip Departs with a minimum Number of Participants
Please Contact us Before Booking This Tour

Highlights of our Petra and Wadi Rum tour (From Tel Aviv)
Pick up from Tel Aviv

Experience an inclusive guided tour of the rose-red city, a name it gets from the wonderful color of the rock from which many of the city's structures were carved, one of the Seven Wonders of the World.
Spend the night in a Bedouin campsite in 'Valley of the Moon' the Wadi Rum including dinner and breakfast

Explore magical landscape two hours jeep safari tour in Wadi Rum.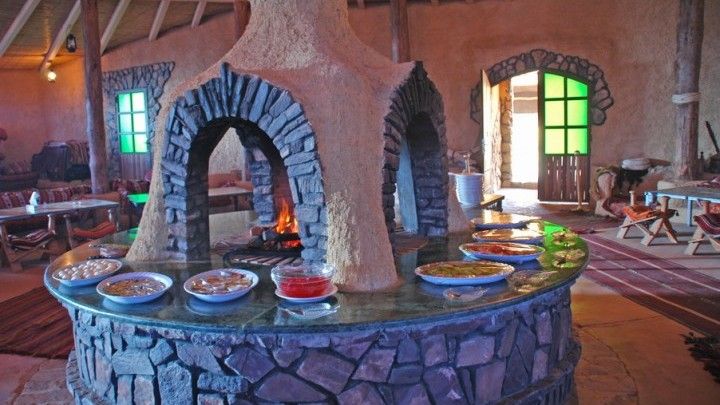 2 Day Itinerary

DAY 1
03:00

am

Pick up from

Tel Aviv

(

Grand Beach Hotel

)

Our Petra Wadi Rum tour starts with a pick up fromTel Aviv and transfer to Arava Border- crossing with the help of our professional crew.

08:30

Crossing the Israeli border to Jordan
This process may take up to 2 hours, so your patience is required and appreciated..

09:15

Drive through the desert in our new model air-conditioned vehicles

11:30

Entrance to Petra with a full guided tour in the site .
Our experienced tour guide will lead you through Petra. Along the way, you'll visit the Siq, Obelisk Tomb, Calligraphy, Treasury, Tombs, Theater, Mountaintop Tombs.

15:00

Lunch at a local authentic restaurant in the city of Petra
We recommend having a snack before entering Petra site as sometimes lunch gets late

Once out of Petra site, t

ransport to Bedouin campsite at Wadi Rum Jordan.

17:30

Overnight stay in a Bedouin Camp Site in Wadi Rum.
* Option to stay in a hotel in Aqaba instead (for an additional charge)

19:30

Once settled in your rooms, enjoy an a

uthentic dinner at the campsite.
07:30 am

Enjoy the special atmosphere of the

desert

morning in Wadi Rum.

08:30

Breakfast at the campsite and some Free time for the swimming pool.

10:00

Explore magical landscape Two Hours Jeep Safari Tour in Wadi Rum.

12:00

Once the Safari tour ends, We prepare to head back to Aqaba.

13:30

City tour of Aqaba.( if time permits we stop for some free shopping time in the local market).

14:30

After our last stop in Aqaba City, we Transport to the border crossing in Aqaba.

Drop-off at hotel Grand Beach Hotel Tel-Aviv.

arrival time in Tel Aviv:

Midnight - 00:30

* All times are approximate
---
Remarks

Remarks
The Price tour includes:

transportation to all sites, entrance fees, accommodation in Bedouin campsite or hotel, all guiding,

meals outlined in Tour Itinerary

above.

Not included in the tour Price border and visa fees are not included in the tour price and are paid in cash to the border authorities.

Visa fee: $60 ,Border Fee: approx $65.

Bedouin Camp Upgrade possible to Chalet/tent with A.C and en suite bathroom $40 dollars.

This tour price include English language Guide (if you request for foreign language tour guide :German, French , Spanish the cost additional $80 per order).

* Russian live guide 3 days a week (free of charge.)


Highlights
Jordanian English-speaking tour guide in Petra site.
Transfers in new model air-conditioned vehicles.
Enjoy a guided tour of the 'lost city of Petra' (entrance fee included), including the important highlights that this wonder of the world holds including the Siq, Obelisk Tomb, Calligraphy, Treasury, Jabal Madbach (sacrificial palace), Tombs, Theater, Mountaintop Tombs
Eat an authentic Jordanian lunch at Arabic restaurant serve delicious local cuisine.
Overnight accommodation in a Bedouin campsite at Wadi Rum enjoying the Bedouin hospitality and authentic meals (If you wish to stay in a hotel in Aqaba there is an option to stay at a hotel during the winter season when temperatures are low instead of a tent, there is an additional charge of $38.00 (USD).
Explore Wadi Rum in a two hours jeep safari through the breathtaking lunar-like desert landscape
Night in a Bedouin tent in Wadi Rum including dinner and breakfast

Remarks
The Price tour includes:

transportation to all sites, entrance fees, accommodation in Bedouin campsite or hotel, all guiding,

meals outlined in Tour Itinerary

above.

Not included in the tour Price border and visa fees are not included in the tour price and are paid in cash to the border authorities.

Visa fee: $60 ,Border Fee: approx $65.

Bedouin Camp Upgrade possible to Chalet/tent with A.C and en suite bathroom $40 dollars.

This tour price include English language Guide (if you request for foreign language tour guide :German, French , Spanish the cost additional $80 per order).

* Russian live guide 3 days a week (free of charge.)


Highlights
Jordanian English-speaking tour guide in Petra site.
Transfers in new model air-conditioned vehicles.
Enjoy a guided tour of the 'lost city of Petra' (entrance fee included), including the important highlights that this wonder of the world holds including the Siq, Obelisk Tomb, Calligraphy, Treasury, Jabal Madbach (sacrificial palace), Tombs, Theater, Mountaintop Tombs
Eat an authentic Jordanian lunch at Arabic restaurant serve delicious local cuisine.
Overnight accommodation in a Bedouin campsite at Wadi Rum enjoying the Bedouin hospitality and authentic meals (If you wish to stay in a hotel in Aqaba there is an option to stay at a hotel during the winter season when temperatures are low instead of a tent, there is an additional charge of $38.00 (USD).
Explore Wadi Rum in a two hours jeep safari through the breathtaking lunar-like desert landscape
Night in a Bedouin tent in Wadi Rum including dinner and breakfast
---
Cards accepted: